What does the phrase "Do not be afraid" suggest to you?
To me, it suggests that the feeling of fear can be controlled.
So what is fear?
Is it really a thing?
I guess it is.
Can it be likened to other feelings like anger, sadness and happiness?
What is fear?
Think about when you are about to go on a crazy ride at a Theme Park and whisper to yourself; "You can do this, don't be afraid".
If we can decide whether or not to be afraid, why do we ever allow ourselves to feel fear?
I'm sure some people reading this are already rolling their eyes at this post but hear me out
I'm really thinking deeply about this.
I mentioned briefly in my previous post that I am afraid of everything. So I am not even trying to sit here and be like "I am never afraid, why should you?" No, none of that.
I am just genuinely trying to analyze the concept of fear.
I asked earlier if we could liken fear to other emotions.
Let's pick Happiness.
Now let us remember fondly all the famous quotes about almighty "Happiness" – True and Untrue.
"Happiness is a choice"
"You will be exactly as happy as you choose to be"
"Happiness is not a destination"
"If you are happy and you know it clap your hands" – LoL, this was a joke.
""Happiness is not something ready-made. It comes from your own actions."
And my most interesting one: ""You can't be happy unless you're unhappy sometimes"
An apple never falls far from its tree – why am I suddenly writing so much about happiness?
Let's get back to the point.
Fear.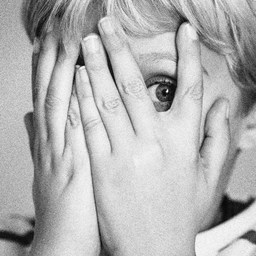 I think I've lost track. Ugh.
Okay, so you know when the feeling of fear passes, and you have that sweet sweet relief? Don't you almost always ask yourself, "why was I even afraid?"
But fear is a real feeling though, low key. Lol.
Sometimes you can actually feel your chest pounding from fear.
So it must be real right?
The fact that you can feel something must mean it's real.
Actually this isn't the point.
I'm not trying to say that fear isn't real.
I guess what I'm really trying to say is that it can be controlled.
Like we actually don't have to feel fear.
The same way the famous discourses have told us we can decide whether or not to be happy, I'm saying can we decide whether or not to feel fear?
Write soon xx